Limited Manufacturer's Warranty
Nielsen-Kellerman Co., together with its affiliated companies ("NK" or "we"), is the parent of multiple brands of products all designed and built to provide years of accurate, reliable performance in tough conditions. We stand behind these products with our industry-leading warranty, service and support. The following warranty terms and conditions govern all products sold by NK under the following brands (collectively, the "Products"):
Brand
Products
Warranty Term

https://ambientweather.com
Ambient weather stations, accessory sensors, mounts and replacement parts.
One (1) Year

https://kestrelinstruments.com
https://kestrelmeters.com
Kestrel weather and environmental instruments, accessories and replacement parts.
Five (5) Years

https://kestrelmet.com
KestrelMet weather stations, accessory sensors, mounts and replacement parts.
Two (2) Years

https://rainwise.com
RainWise weather stations, accessory sensors, mounts and replacement parts.
Two (2) Years

https://pvmet.com
PVMet solar monitoring weather stations, accessory sensors, mounts and replacement parts.
Two (2) Years

https://kestrelballistics.com
https://hornadykestrel.com
Kestrel Ballistics and tactical weather meters, accessories and replacement parts.
Five (5) Years

https://magnetospeed.com
MagnetoSpeed ballistics chronographs, target hit indicators, barrel coolers, accessories and replacement parts.
Two (2) Years

https://blueoceanmegaphone.com
Blue Ocean Rugged Megaphones, microphones, accessories and replacement parts.
Two (2) Years

https://nksports.com
NK Sports rowing and paddling performance monitoring and audio amplification systems, accessories and replacement parts.
Two (2) Years
Who is Covered?
We extend this limited warranty only to the consumer who originally purchased the Product ("you"). It does not extend to any subsequent owner or other transferee of the Product.
No Questions Asked 30-Day Satisfaction Warranty
If you are not satisfied with your Product selection in any way – features, performance or operation – you may return it to your place of purchase within thirty (30) days for a full refund. If you purchased directly from one of the brand websites listed above, simply complete a Return Authorization Form (found on the Support menu of the brand websites) to return your Product. Please note that a 15% restocking charge will be deducted from your refund for the return of any custom-engraved product.
Limited Manufacturer's Warranty Against Defects in Materials and Workmanship
We guarantee every Product to be free of defects in materials and workmanship for the product's applicable "Warranty Term" as stated in the above chart and your Product's packaging or documentation. If applicable, measurement accuracy is warranted to be within the documented Product specifications including specified drift since the Product's date of manufacture. This Limited Manufacturer's Warranty is valid only on purchased Products.
Warranty Term
The Warranty Term is measured from the date of the Product's purchase by the consumer who originally purchased the product (the "Purchase Date"). Proof of Purchase Date must be supplied when making a warranty claim. For Kestrel Instruments, Kestrel Ballistics, Blue Ocean Megaphone and NK Sports Products only, we may, at our option, grant warranty coverage for a Warranty Term measured from the manufacture date of the Product as determined by the Product's serial number. The Warranty Term will not be extended by the repair or replacement of a Product.
Extended Warranty Term
For certain Products, NK may offer the option to extend your Product's Warranty Term with the purchase of an "Extended Warranty" which shall extend all terms and conditions of this Limited Manufacturer's Warranty for the additional time period stated when purchased (the "Extended Warranty Term"). An Extended Warranty is valid only if purchased on or within ninety (90) days of the original Purchase Date.
How to get Warranty Service
To receive warranty service on a Product, you MUST complete a Return Authorization Form found on the Support menu on your Product's brand site listed above and include the Return Authorization Number provided on your package. Detailed instructions for packing and shipping your Product are included on each brand's Return Authorization Page. Be sure to return your Product to the address listed on your Return Authorization Form.
Your Responsibilities
You must properly maintain, inspect, store, care for, clean, and/or use your Product according to the supplied instructions. In the event Your Product becomes damaged, you must take the necessary steps to protect the Product against any further damage. If we determine that Product loss or damage has occurred as a direct result of not performing any of the foregoing, your claim may be denied.
What is Covered
NK will repair, recalibrate or replace with the same or equivalent Product, at NK's option, any defective Product or part when notified within the warranty period. NK may use new or reconditioned parts in performing warranty repairs and/or manufacturing replacement Products.
NK will return your repaired or replaced Product via domestic ground shipping at no charge. International and/or upgraded shipping is available at customer expense.
Repair or replacement under the terms of this Limited Manufacturer's Warranty does not extend or renew the Warranty Term or Extended Warranty Term.
This warranty covers only actual defects within the Product itself and does not cover the cost of Product installation, removal or setup.
You are responsible for backing up software, application or Product data. Repairs may result in the deletion of data. We are not responsible for any lost data.
Warranty Exclusions
The following do not result from a manufacturing defect and are not covered under this Limited Manufacturer's Warranty:
Damage due to improper use, abuse, introduction of foreign objects, unauthorized modifications or alterations.
Damage due to lack of reasonable and recommended maintenance, including corrosion.
Damage resulting from impact significantly exceeding stated impact standard, crushing or mechanical harm.
Damage due to exposure to toxic or corrosive gases, including for example chlorine, ammonia, hydrogen sulfide, etc.
Any unauthorized repairs and/or parts and/or damage caused by modifications, alterations or attempted repairs by someone other than an authorized NK repair agent.
Normal wear and tear and/or any parts or items normally designed to be periodically replaced during the life of the Product, including but not limited to disposable batteries.
Cleaning, periodic checkups or preventative maintenance.
Accuracy issues resolvable by recalibration.
Wireless signal issues due to interference, metal obstructions and/or excessive distance.
Damage due to extreme weather events such as lightning strikes, tornadoes, hurricanes, earthquakes or floods.
Damage due to animals or insects.
Loss of data or software.
Incidental, consequential or secondary damages.
Costs of installation, removal, setup, or diagnostic activities.
Any Product with illegal, altered, defaced or removed serial numbers.
Any loss of use during the period that the Product is at an authorized service center or awaiting parts.
Failed batteries other than an NK rechargeable battery pack and/or damage resulting from corrosion or leakage of any installed batteries other than an NK rechargeable battery pack.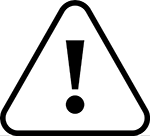 For all Products requiring disposable AA or AAA batteries, NK recommends using ONLY lithium batteries such as Energizer® Ultimate Lithium or rechargeable Ni-MH batteries. Prolonged use of standard alkaline batteries or storage of your product with alkaline batteries greatly risks rupture of the battery and irretrievable damage to your Product. Damage from leaking batteries is NOT covered under warranty.
Specific to Products with No or Limited Water-Resistance Specification: Water damage to internal components and/or connection ports.
Specific to Products with IP67 or Greater Water-Resistance Specification: Water damage resulting from exposure to water after Product enclosure has been visibly damaged and/or failure to return Product for service promptly after Product enclosure has been compromised.
Specific to Products with Rechargeable Batteries: Reduction in capacity of rechargeable batteries or battery packs age normal for their age and/or number of charge/discharge cycles.
Specific to Products with an Anemometer Impeller or Vane: Impeller or vane failure not caused by a manufacturing defect.
Specific to Chronographs: Projectile/bullet strikes on the bayonet; bayonet strap damage from muzzle brakes and/or muzzle blast and/or due to improper strap routing; damage due to improper mounting of the bayonet and/or improperly mounted muzzle devices (brakes, tuners, suppressors, moderators, etc.); water or fluid damage to any jack ports.
Specific to Target Hit Indicators: Bullet strikes on target hit indicator housing; damage due to mounting on targets made of anything other than AR500 steel (wood, plywood, sheet metal, etc.); damage from armor-piercing or penetrator projectiles.
Limited Warranty on Paid (Non-Warranty) Repairs and Tune-Ups
All paid (non-warranty) repairs and tune-ups are warrantied for a period of ninety (90) days from the date of service as to the following: (1) that service was performed in a competent and workmanlike manner and (2) that all parts used to service your product were free from defects in materials and workmanship. The foregoing warranty is an express limited warranty and in the event of breach, NK will either, in its sole discretion, (i) perform the service again, (ii) repair or replace the part, or (iii) refund the cost of the service provided. Products will continue to be covered by their original limited warranty after repair or tune-up, or by this limited repair warranty, whichever is longer.
Except for the warranties set forth herein, NK disclaims all other warranties, expressed, implied or statutory, including, but not limited to, the implied warranties of merchantability or fitness for a particular purpose. Any implied warranties that may be imposed by applicable law are limited to the term of this warranty. Some states do not allow limitations on how long an implied warranty lasts, so this limitation may not apply to you. In no event shall NK be liable for any incidental, special or consequential damages, including, but not limited to, loss of business, loss of profits, loss of data or use, whether in an action in contract or tort or based on a warranty, arising out of or in connection with the use or performance of any Product, even if NK has been advised of the possibility of such damages. You agree that repair, and (upon availability) replacement, as applicable, is your sole and exclusive remedy with respect to any breach of the NK Limited Warranty set forth herein. Some states do not allow the exclusion or limitation of incidental or consequential damages, so this exclusion may not apply to you.
Privacy and Data Protection
You agree that any information or data disclosed to us under this Agreement shall be governed by our Privacy Policy. Except for the purposes of providing warranty service, we will not share your information with third parties without your permission and we will comply with applicable privacy and data protection laws in your specific jurisdiction.
How We Resolve Disputes
The enforceability of this Limited Manufacturer's Warranty is limited to the original purchaser of the Product. NK endeavors to resolve disputes in a fair and professional manner. In the unlikely event that we are unable to resolve a dispute, ALL DISPUTES BETWEEN YOU AND NK ARISING OUT OF OR RELATING IN ANY WAY TO THIS LIMITED MANUFACTURER'S WARRANTY SHALL BE RESOLVED EXCLUSIVELY THROUGH BINDING ARBITRATION, AND NOT IN A COURT OF GENERAL JURISDICTION. BINDING ARBITRATION MEANS THAT YOU AND NK ARE EACH WAIVING THE RIGHT TO A JURY TRIAL AND TO BRING OR PARTICIPATE IN A CLASS ACTION. The scope of this waiver is intended to cover all disputes that may be filed in court, including without limitation contract, tort, breach of duty, and all other common law and statutory claims. This waiver is irrevocable and may not be modified either orally or in writing. This waiver applies to any future amendments, renewals, supplements or modifications of or to this Limited Manufacturer's Warranty.
The arbitration will be conducted in Philadelphia, Pennsylvania, before a neutral, independent arbitrator under the Streamlined Arbitration Rules of JAMS that are in effect at the time the arbitration is initiated (the "JAMS Rules") and under the provisions of this ADR Section. The JAMS Rules are available online at https://www.jamsadr.com/rules-streamlined-arbitration/. If there is a conflict between the JAMS Rules and any provision of this Section, the provisions set forth in this ADR Section will govern. This Limited Manufacturer's Warranty gives you specific legal rights, and you may have other rights which vary from state to state. You may, in arbitration, seek any and all remedies available to you pursuant to your state's laws. The arbitrator is bound by the terms of this Section. The arbitrator shall issue a written decision stating the essential findings and conclusions on which the award is based and shall have full authority to award all remedies which would be available in court. The arbitrator may award the prevailing party his, her or its expenses and fees of arbitration, including reasonable attorney's fees, and witness fees, in such proportion as the arbitrator decides. Any judgment upon the award rendered by the single arbitrator may be entered in any court having jurisdiction thereof.